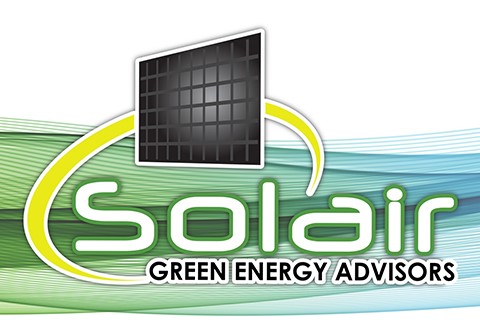 Solair LLC

Company Description
All solar companies are not created equal. At Solair, we differentiate ourselves through our commitment to providing the best quality solutions at a cost that makes sense for you. This results in low-maintenance, turnkey solar systems that fit our customers' exact needs. We believe clean energy is the future and we want to help you advance your energy needs without the headache.
We prioritize designing the best solar system for you and reducing your net cost for installation and maintenance. Our Grant Administrator forms key partnerships with government agencies to provide you with available energy subsidies. Similarly, our team builds relationships with leading wholesalers and manufacturers that enable us to complete your installation project on time and within budget.
Unlike other solar companies, we don't stop at the sale. We personally manage your solar installation process to ensure your investment in green energy will last. From there, we continue to monitor your system's performance so we can guarantee the most efficiency possible.
Categories
Construction

Equipment

Products & Services
To Top